Plac Nowy: where to eat the best Zapiekanki in Krakow
Krakow, 18th July 2018.
This morning I had breakfast in the hostel kitchen with a very nice girl from London. While we were chatting, I heard a language that was familiar to me, and guess what? I saw the first Catalans in my entire trip! Unlike in other European cities, in Krakow I haven't seen so many Spaniards or Catalans. And even less in Zakopane. In fact, in the two weeks I've been working at the Good Bye Lenin Hostel, we still haven't received any Spanish guests. Recently we had a couple from Mexico and a group from Argentina, but that's it. Most of them are Australian, American or English.
This is something that has especially caught my attention because in other more touristy cities like Paris, London or Rome there are times when it even seems like you are in Spain. However, in Poland there doesn't seem to be many Spaniards. However, I must admit that there are fewer tourists in general.
In any case, just like yesterday, today it has also been raining all morning. Nothing new, because we haven't seen the sun for almost a week. It has been pouring all the time but we have taken advantage of the moments without rain to do some sightseeing around Krakow. Specifically, we have visited the Jewish quarter of Kazimierz.
Plac Nowy
Our first stop was the Plac Nowy or New Square, one of the most representative places in Kazimierz. Unlike the Rynek Główny, the main square of Krakow and the centre of all postcards and pictures of the city, this one is quite different. It is a concrete square full of cars and street stalls of food, handicrafts and antiques. Oh, and a considerable number of pigeons and wasps ready to steal your food if you are not careful enough.
Plac Nowy is a very old square and it was incorporated into the Jewish quarter at the end of the 17th century. However, it was not until 1900 that it began to take shape after the construction of the Okrąglak (the famous roundabout). For many generations, the square was known by the locals as the "Plac Żydowski"(the "Jewish square"). In addition to being the main market in the Jewish quarter, it also served as a poultry slaughterhouse until the Nazi occupation.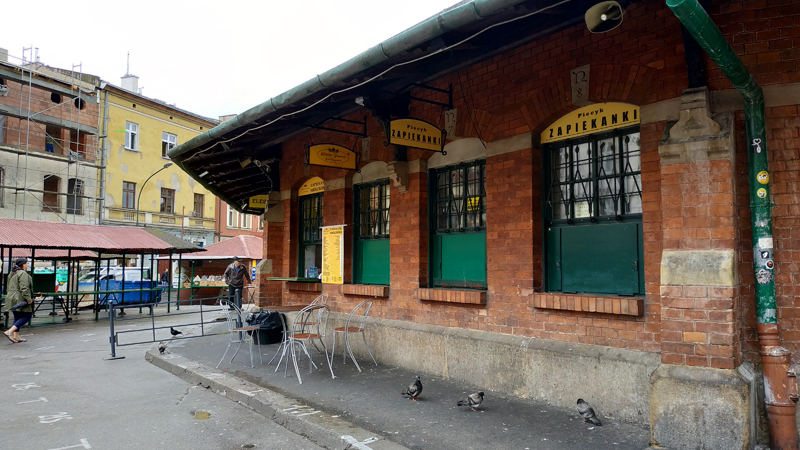 Today, the Plac Nowy is the place with the most alternative atmosphere in Krakow, especially at night. When we went there this midday it was a bit empty and most of the stalls were closed. However, as the day goes on, it is supposed to get crowded.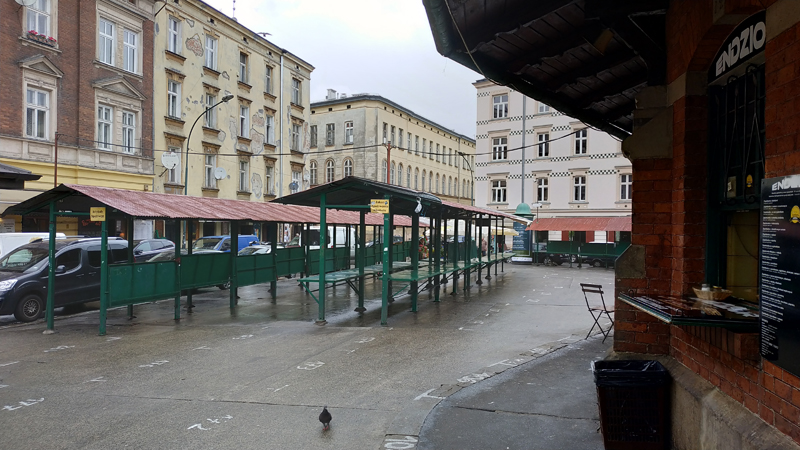 I was surprised to see a small stall of a man who was selling Nazi occupation antiques such as weapons, daggers, official documents, badges… I'm not sure where he got them, but they looked like real historical artefacts. I thought it was a little ironic considering that we were in the Jewish quarter itself…
Zapiekanka, a typical recipe from Poland
The Plac Nowy is also known because it is the place where you can eat the best Zapiekanki in Krakow. In fact, it fills up with tourists who go to the stalls at Okrąglak only for this reason. There are lots of windows where you can order and all of them offer a wide variety of options.
Basically, a zapiekanka is a Polish fast food recipe consisting of half a baguette (or huge panini) usually covered with mushrooms, ham, cheese and vegetables. There are a lot of varieties and it all depends on the ingredients you want to put in it. For example, there is the Hawaiian version, with pineapple; or the Greek version, with olives and feta cheese.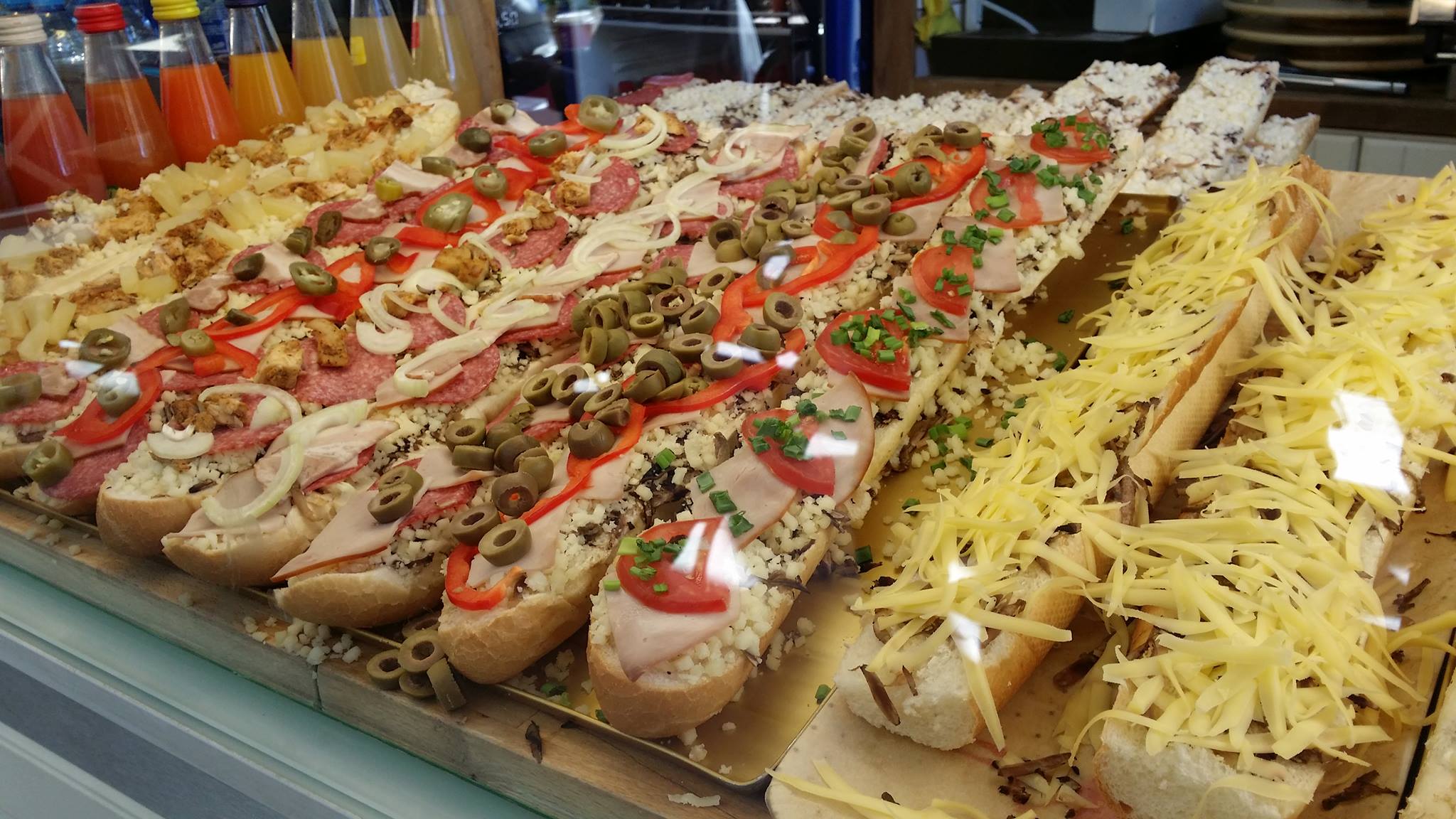 Visiting Krakow without eating a zapiekanka at Plac Nowy is like going to Dublin and not tasting a Guinness beer. So, it is a must thing to do in Krakow.
Stroll around Kazimierz
After eating our zapiekanka, we went for a walk in the Jewish quarter, wandering around and visiting several synagogues. Then we picked up our backpacks, had a coffee at the Costa Coffee in the Market Square and went to the station to take the bus back to Zakopane. On the way, we got a couple of kebabs and at 3:00 PM we left on time for our next destination.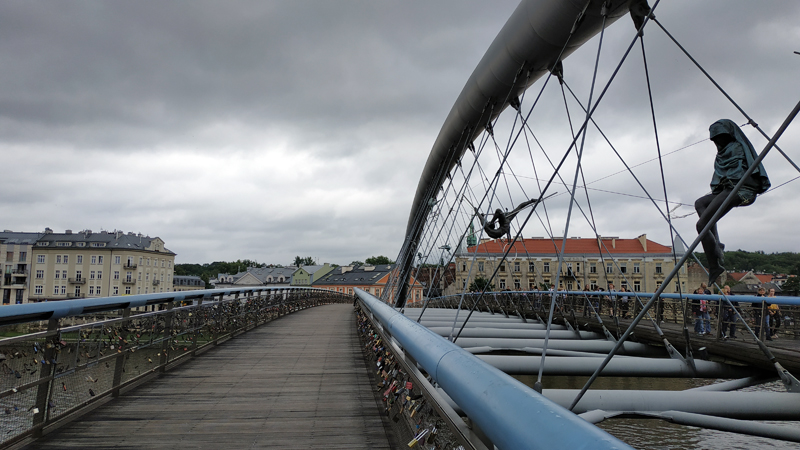 Of course, it rained like hell during the whole trip, but we arrived at our hostel in Zakopane safe and sound, although soaked to the skin. Only from changing from one bus to another at the station we ended up with loads of water. However, I have to say that I was very happy to come back to the hostel because I was already starting to miss my mates!
¿Te ha gustado este post? ¡Compártelo! 🙂