A Trip to Mondello, the Most Beautiful Beach in Palermo
Palermo, 30th May 2018.
I haven't written anything for several days, but the worst thing that can happen to someone while travelling has happened to me: I got sick. It is bad luck but oh well, these things happen and you have to take it easy and try to deal with it the best way you can.
Summary of a few days being sick
The day after the hiking route to Mount Pellegrino I had a headache and I started to feel a bit weak. I spent a horrible night, with cold sweat, distemper and I think I even had delusions. The next day I was quite ill and didn't leave the house at all, just to eat and see the Palermo Cathedral inside (where I snuck into a baptism and a mass by casuality).
The second day that I was ill I didn't have the same symptoms anymore. I was feeling a bit sick but my ear started to plug up. It was very uncomfortable. However, I didn't want to stay at home and in the afternoon I went to Palermo's harbour to read and get some sun.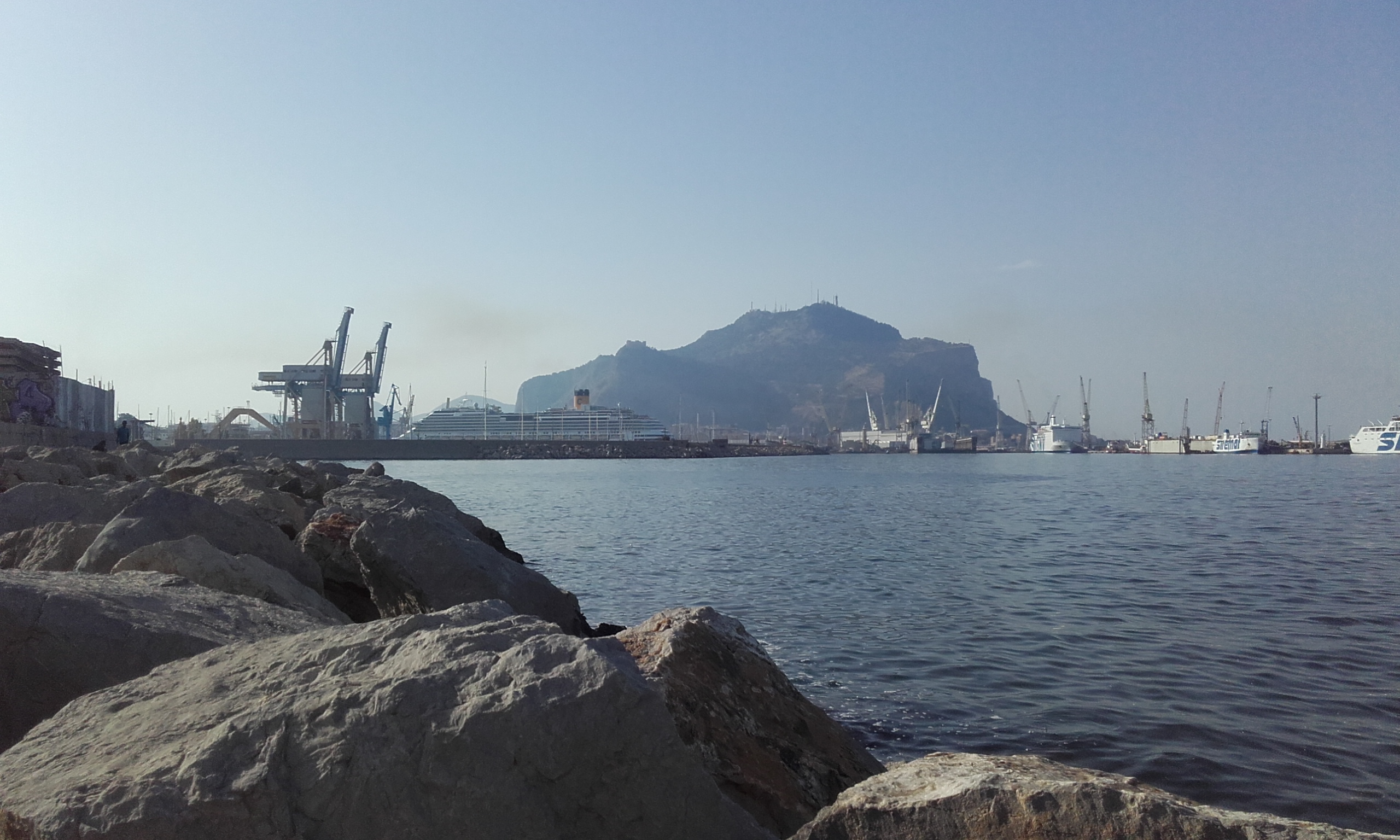 I needed some fresh air and the smell of the sea. I stayed there until nightfall and then I went home (with my ear blocked even more).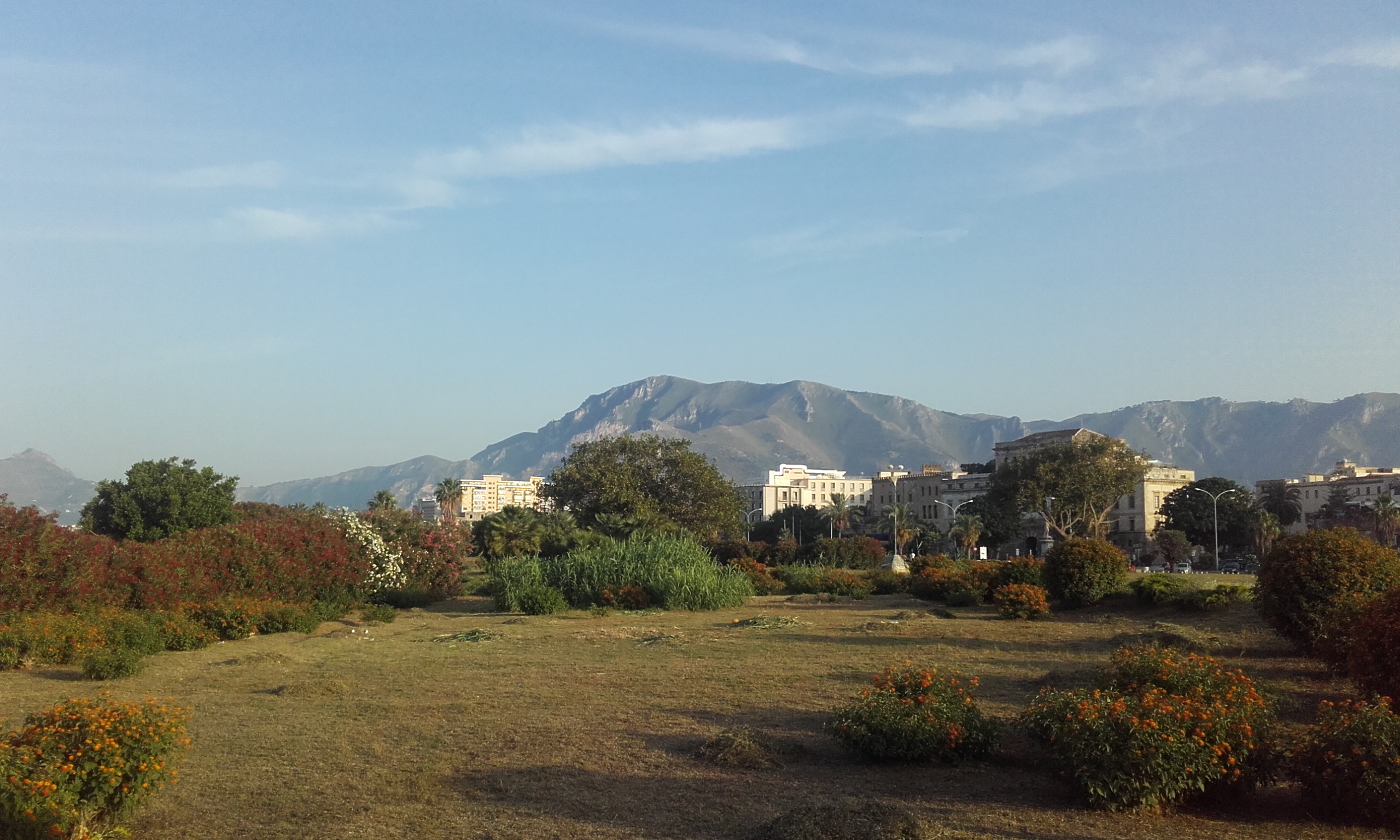 I have made the huge mistake of being too confident and leaving my country without getting a health insurance. Unfortunately, the Spanish government doesn't issue the European Health  Insurance Card unless you are on a full time and indefinite contract, which is against the European laws.
This means that if I get sick I have three options: go to the doctor and pay a lot of money for the services, trust the illness to go away, or go back to my home country. Even though I feel better now, you never know what can happen and sometimes things can get complicated. I have definitely learned the lesson: never leave your home country without a health insurance.
Today, like the previous days, I have been drinking ginger and lemon infusions, that have become my daily diet.
Mondello beach in Palermo
A few days ago, when I went to a supposedly dangerous beach, a parking employee recommended me to go to Mondello instead. Apparently, it's the best and most beautiful beach in Palermo so I decided to check it out with my own eyes.
How to arrive in Mondello
You can go to Mondello either by bus or car. It is not possible to walk there from Palermo's city center because it's relatively far away. Well, unless you want to walk for more than two hours, which is not that much if you are fit and motivated enough.
I went by bus and the journey takes about 45 minutes. You have to take the 101 bus line and transfer to the 806 line, which stops on Mondello beach. There are more lines like the 102 and the 124 that stop at the same place than the 806. The ticket costs 1,80€ and is valid for 90 minutes, so you can change between buses during this period of time.
I strongly recommend that you buy your return tickets before you get on the bus. There is a tobacconist's in the train station of Palermo Centrale where they sell them. The drivers do not always have tickets to sell on the bus and you risk being left out. Several people were denied the access to the bus because of this reason. Also, there are inspectors who check the tickets regularly on the bus, and you probably don't want to pay a fine.
The route that the bus takes is basically around Mount Pellegrino until it reaches the other side of the mountain, where Mondello beach is located.
How does Mondello beach look like
I found Mondello beach very beautiful, with fine sand and very clear waters.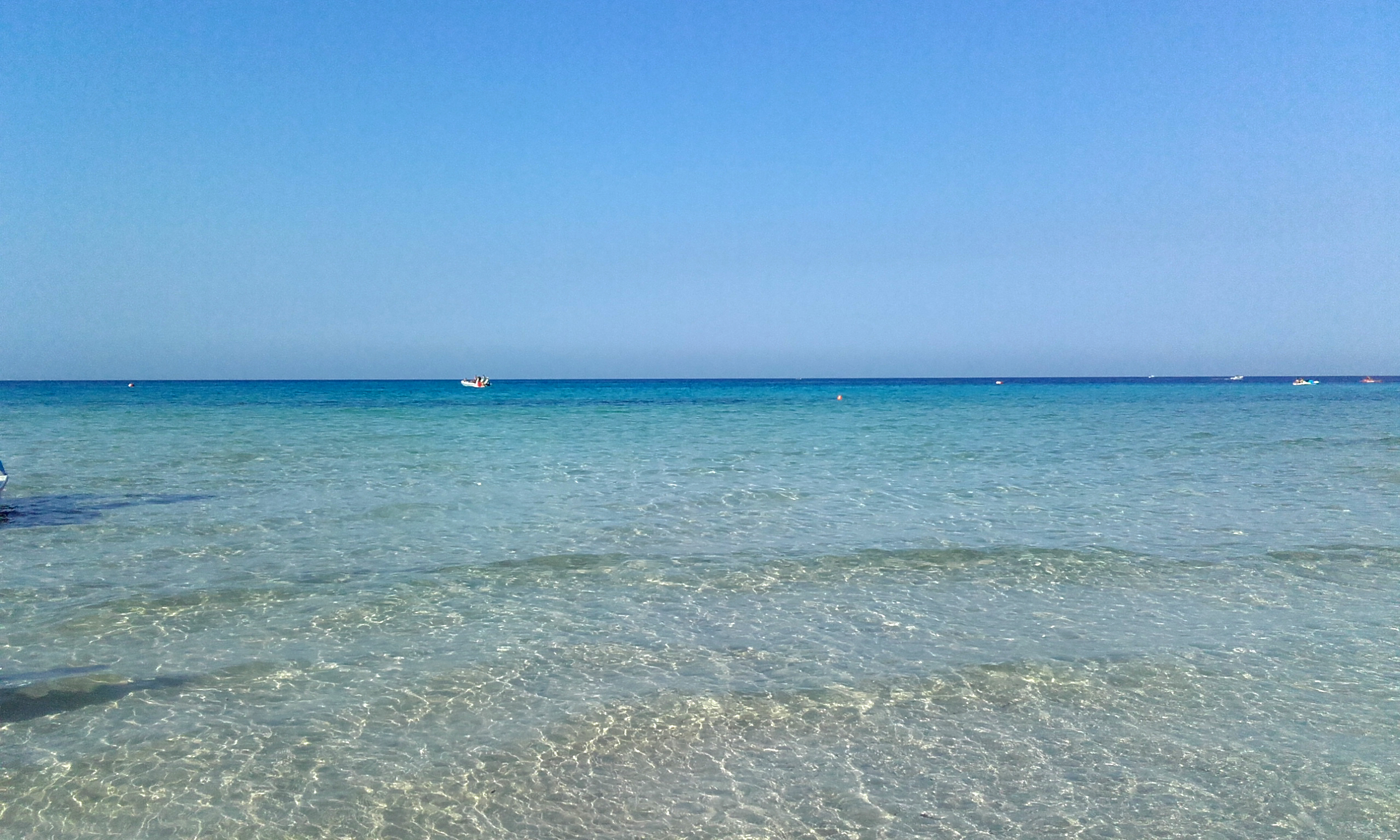 However, I have to say that I imagined Mondello beach a bit different than I thought. For example, there were only a few meters of sand between the beach and the sea. I expected it to be wider.
This made it very hard to find a relatively calm space for you. I found the beach very crowded, although in the afternoon it began to empty at an unsuspected rate.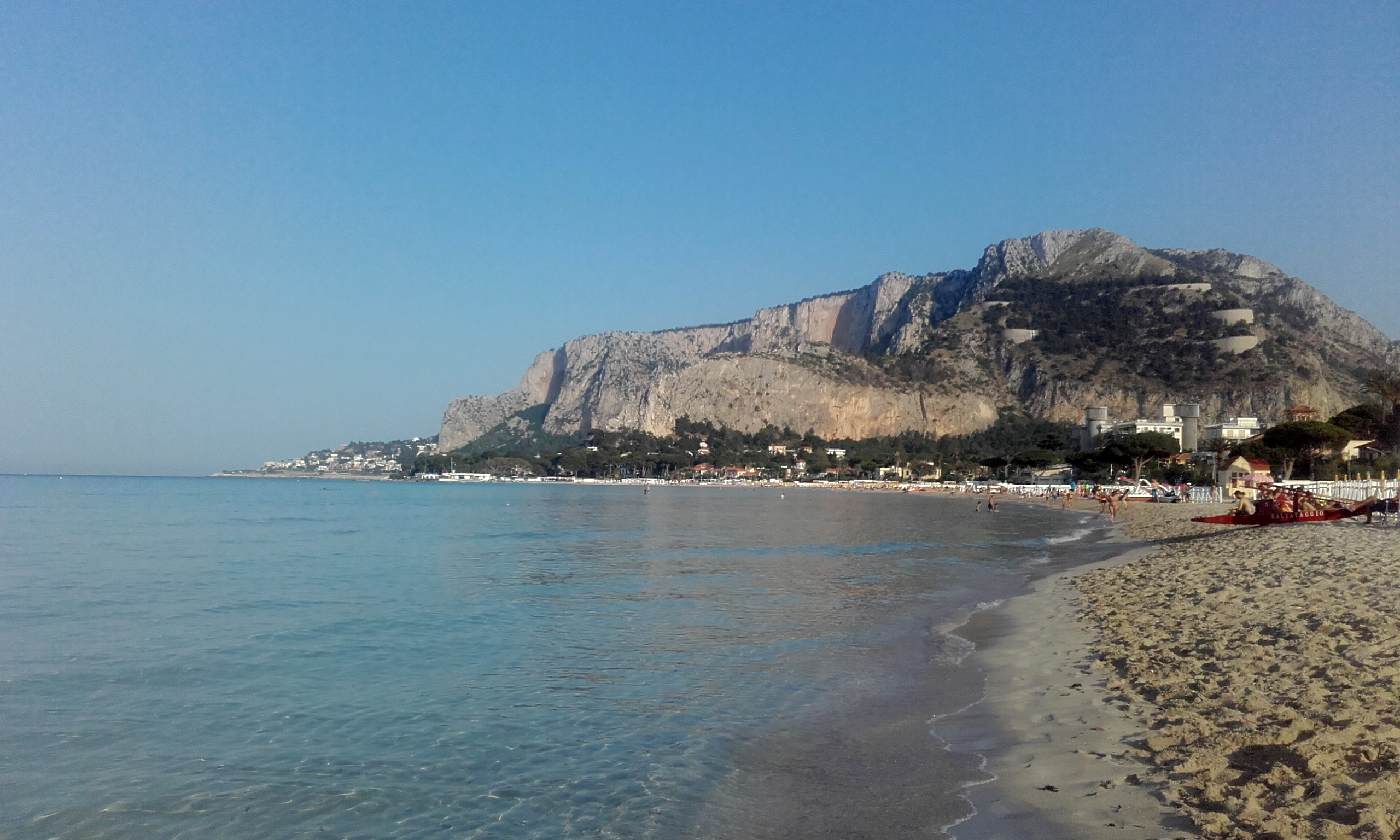 On the shore there was a kind of hotel that "entered" the sea, as well as a small private beach. I think it was reserved only for hotel guests.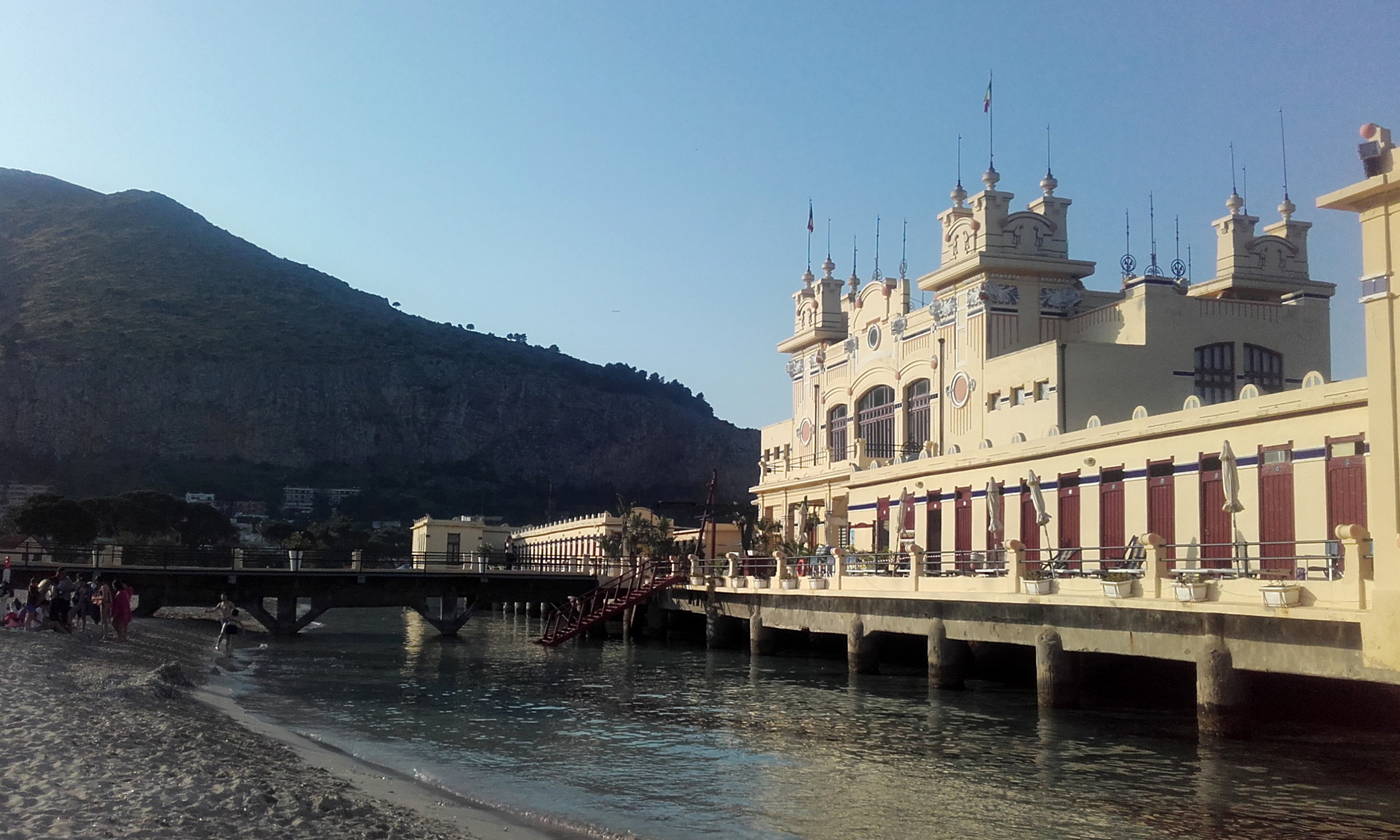 Another thing that caught my attention is that there was red sand on the shore: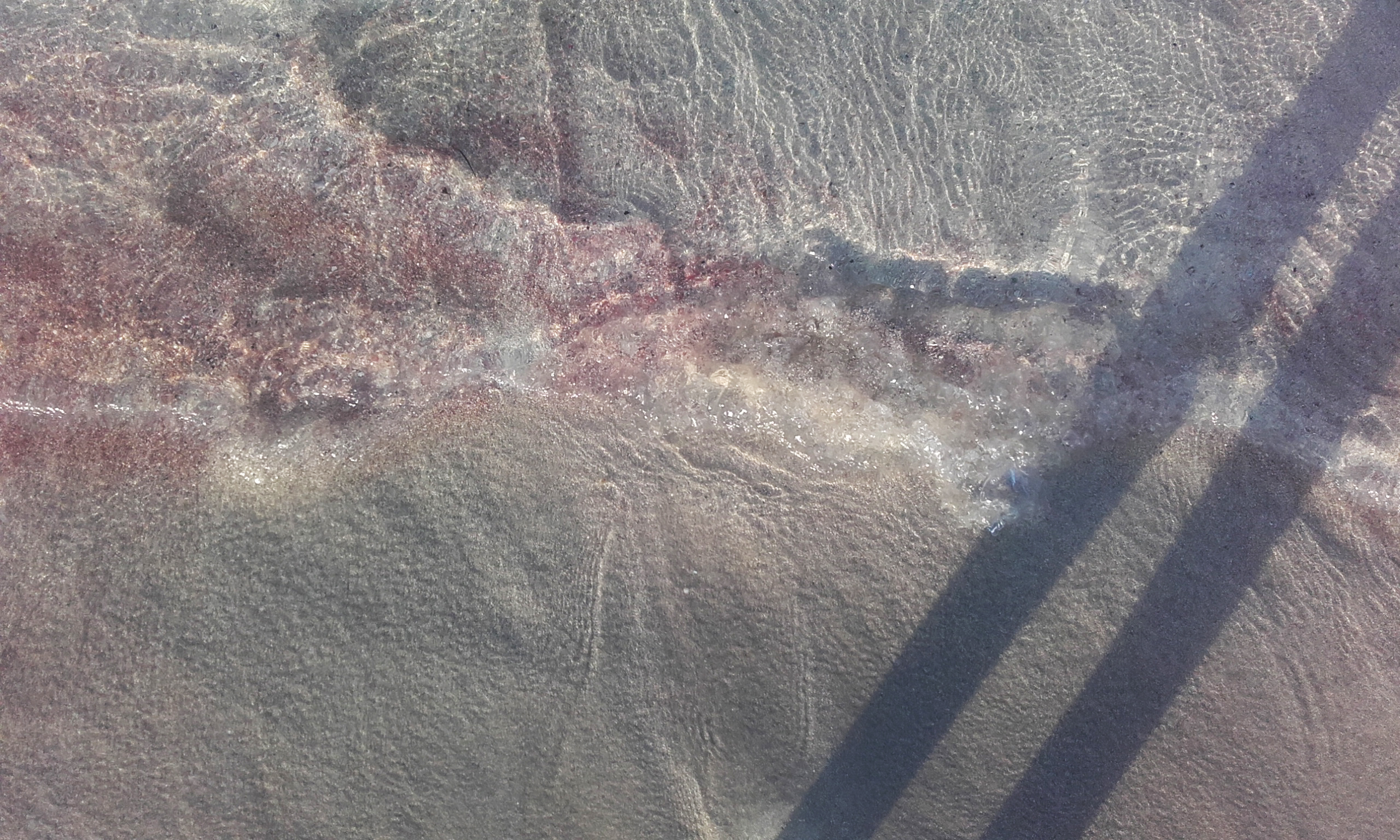 Since I had been sick the previous days I didn't want to tempt fate and take a bath in the sea. I stayed in the sand reading, listening to music or simply observing the people and the atmosphere. Then, at about 7:30 – 8:00 PM the sun began to set and I watched the sunset from the beach. I could see the sun setting behind the mountains, which made the landscape even more beautiful.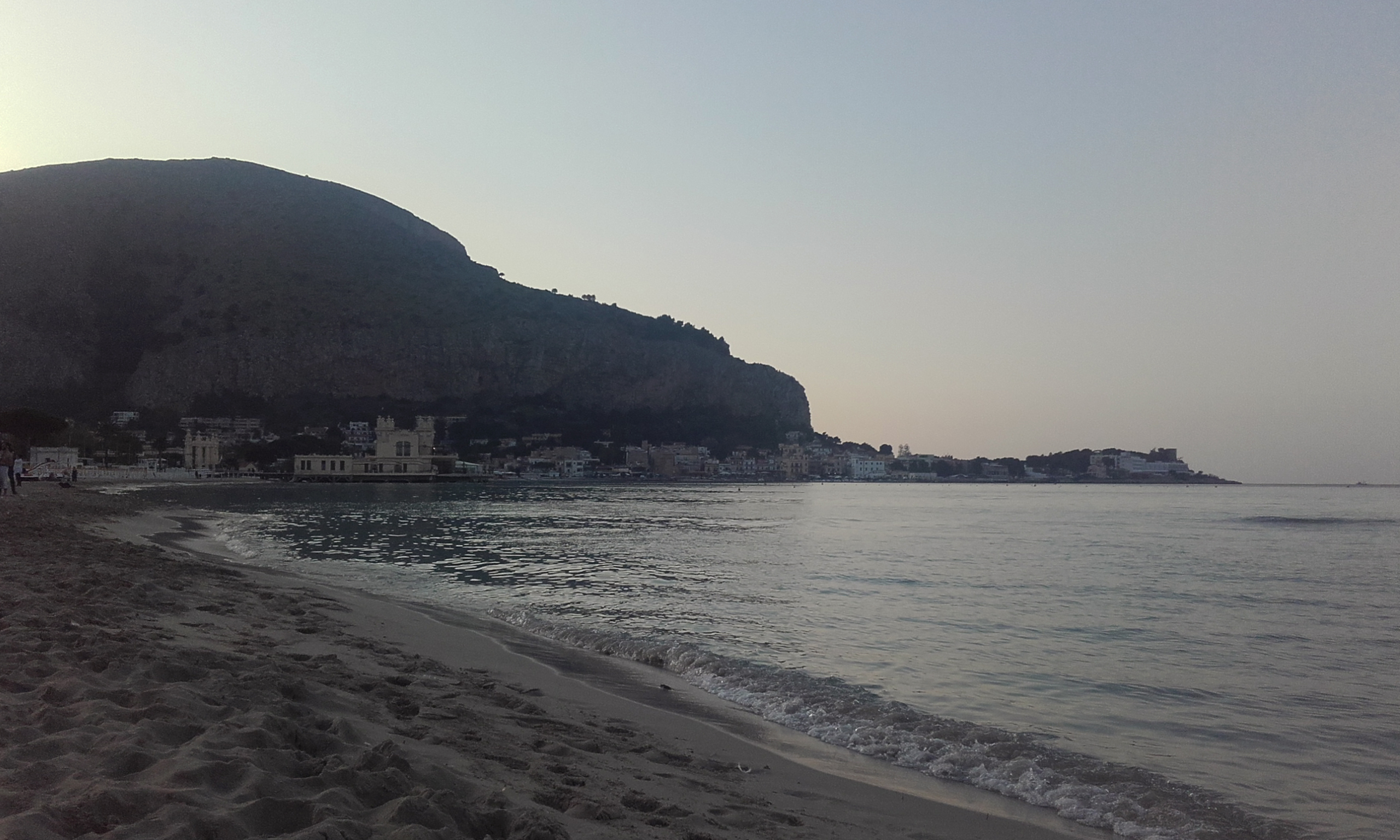 Back to Palermo's city center
When the sunset was over I went back to Palermo's city center the same way I came, that is, taking the two bus lines. I had already bought the tickets at the tobacconist's at Palermo Centrale station, so I didn't have any issues with the inspectors.
When I arrive in the city, I had dinner at Kebab Mounir, a small bar where they serve kebabs, pizzas, mixed dishes and other appetizers. It had very good reviews on TripAdvisor, and rightly so. The staff was very friendly, the food was good and the price was fair. In my case, I ordered a "panino kebab" for 3,50€, slightly cheaper than what I usually find in Barcelona, the city where I live.
Once I got home, I did some planning to establish the next steps and destinations of my trip.
¿Te ha gustado este post? ¡Compártelo! 🙂