How I planned and organized my trip to Peru (II)
After spending our first week in Cusco, one of the main areas in Perú, we will continue our adventure in a completely different environment: the Amazon jungle! We will leave the main Inca zone aside and discover how life in the middle of the jungle is. Not only this, we will also visit the Lake Titicaca and many other stunning places. This is how our adventure continues!
Map of our trip to Perú: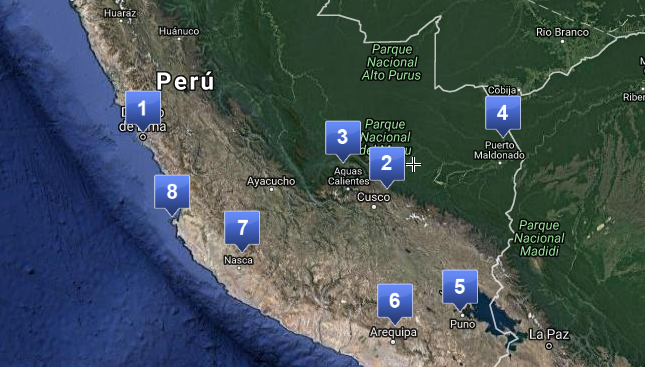 If everything goes smoothly, on our 6th day in Perú, we will come back from Machu Picchu [3] to Cusco [2] and will prepare everything for the next day. In other words: checking that we have all the things we may need! This is important because:
We will be "away from the civilization", which means no shops or supermarkets.
It is one of the areas in Perú where you need to be more careful: the risk of contracting a serious disease is higher than in the rest of the country. Sunscreen, the Malaria pills, raincoat… That being the case, it will be the time to review our checklist!
Day 7-10: Puerto Maldonado [4]
We will fly from Cusco to Puerto Maldonado with the StarPerú airline. Contrary to the first city, there aren't many travel options. Let's say, there is only one daily flight. The round-trip flight costs around 160€ (174 USD) depending on how much time in advance you purchase the tickets.
If you're interested in visiting the Amazon jungle, you must know that you can't do it on your own. It is in the middle of nowhere, so you have to go with a guide. There are plenty of companies that offer more or less the same services. According to our research, there are 2 types:
Companies that offer accommodation and activities separately. That means that you only pay your stay in the lodge and,  if you want to do any of the activities, you book and pay them separately. They have a list and you can choose the ones you like the most. This gives you more freedom to personalize your tour.
Companies that offer organized tours. This is the option we have chosen. You pay the whole pack (accommodation + activities) and you don't need to worry about anything. Everything is included. That is to say: the perfect option for lazy people like us. 😛
Tour prices usually go from 300€ (326 USD) to 900€ (980€), depending on the amount of days, quality of the lodge, included services, etc. There are A LOT of companies. You can never stop comparing if you like… And usually all of them offer the same: accommodation + the most typical activities you can do in the jungle. Also, there are tours for different amounts of days, which is very good when you have a limited time.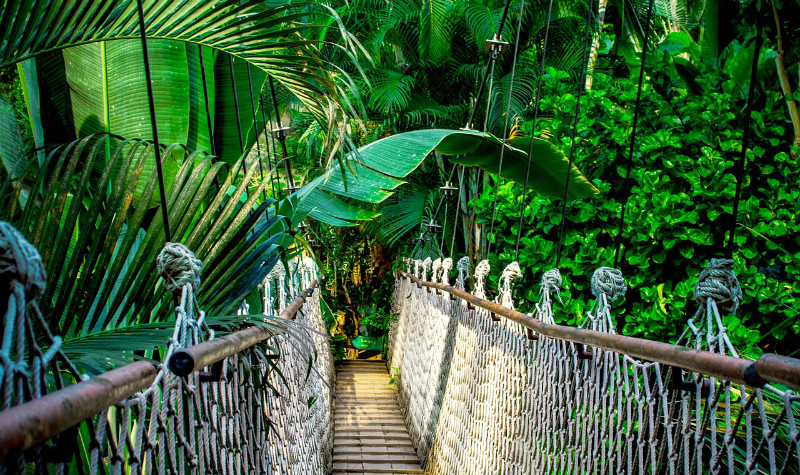 In our case, we have booked our tour with Corto Maltés Amazonia. They cover everything we're interested in doing and visiting and the price is good as well. In addition, one of our colleagues already stayed there during his trip to Perú and he was very pleased with the experience, so we're going to give it a try!
Before I forgot: the Amazon jungle is HUGE so there are many areas where you can access: the north (Iquitos), the middle (Pucallpa) or the south (Puerto Maldonado).
Day 10: P. Maldonado [4] – Cusco [2] – Puno [5]
This will be our last day in the Peruvian jungle. We will finish the tour in the morning and then our guide will take us to the airport to come back to Cusco. We will spend our last day in the city and will take a night bus to Puno on the same night.
Buses to Puno are operated by the Cruz del Sur company. There are only 2 buses per day, one early in the morning and the other one late at night. The trip takes around 8 hours and there are different types of services: standard, VIP… all of them for a cheap price. To have an idea, the VIP ones cost 20€ (22 USD).
Note:  Based on my experience, the customer service of Cruz del Sur is appalling. We have had some trouble with our tickets and after trying to contact them from weeks and by different ways, we still haven't received a reply. Their services in general don't look good either. You just have to go to their Facebook page and read the opinions… We will see!
Day 11-12: Puno [5]
If everything goes fine, we will arrive in Puno at 5:00 am. Puno is the city where it is more common to visit the Lake Titicaca. Situated between Perú and Bolivia, this lake is the largest one in South America and the highest navigable lake in the world, with an elevation of 3,812 metres. In the lake, there are two main islands: Amantani and Taquile, where the Uros population live without machines and technology. Taquile's highest point reach the 4,050 meters above the sea level, where you can see pre-Inca ruins.
We have booked a 2-days tour with Titicaca Tour, where we will visit the lake, the islands and spend the night in the house of an Uro's family.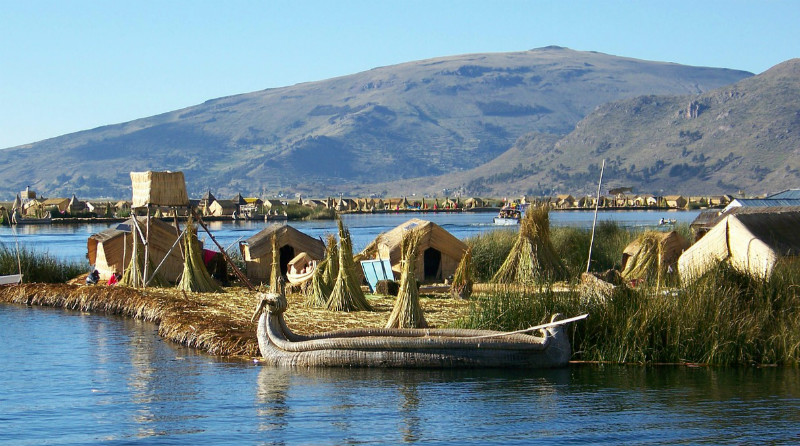 On the second day, we will visit Sillustani, an archaeological complex in the peninsula of the Umayo lagoon where we will visit a cemetery that belonged to the Kolla culture.
At the end of this day, we will take another night bus from Puno to Arequipa, with the Cruz del Sur company.
Day 13-14-15-16: Arequipa [6]
Arequipa will be, more or less, the middle of our trip. From here, we don't have anything planned or booked. However, we have an idea of what we want to do.
This is a glimpse of how the city of Arequipa looks like: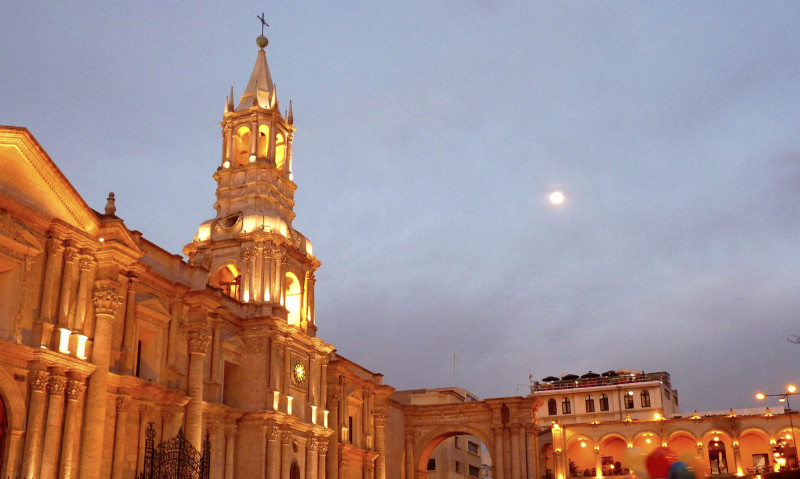 Apart from visiting the city, we are really looking forward to visit the Colca Canyon with its stunning landscapes and animals (specially the condors!). Although we're not sure about how many days we will spend here, I guess they will be around 3 or 4.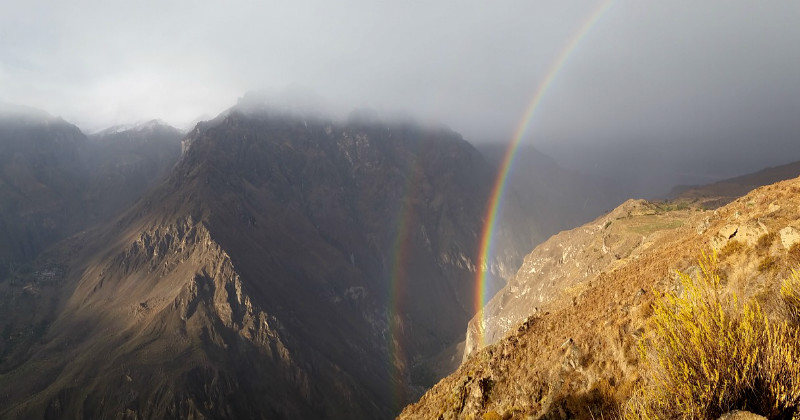 Day 17-18-19-20: Paracas [8] + Nazca [7]
On our last day in Arequipa, we will take a bus to Paracas, which will be the last part of the trip. Paracas is said to be one of the most beautiful zones in the coast of Perú. It is known because of the different ecosystems and the National Reserve of Paracas, that conserves a large diversity of fauna and flora. Furthermore, it is the only marine protected area in the country.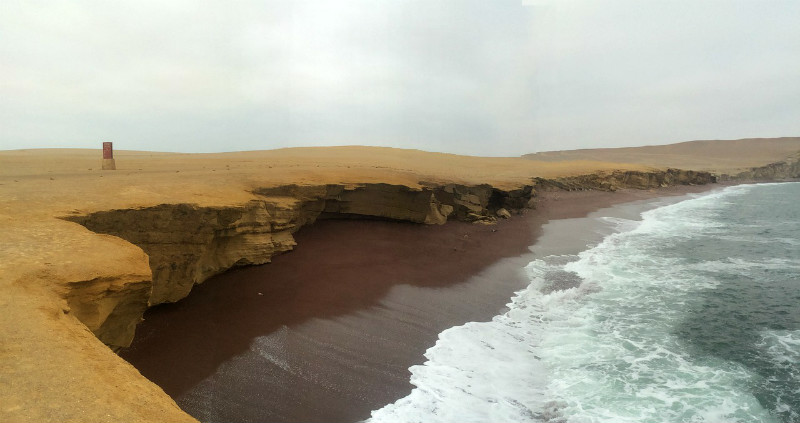 From here, there are many things to see and do, for example:
Take a plane to see the Nazca lines. I've read that the service is a bit expensive due to the touristic interest it has. There are two types of duration of the trip: half an hour (you see the most important figures) and a whole hour (you see all the figures). The Nazca lines are about 3 hours from Paracas so there will be probably tours from this city.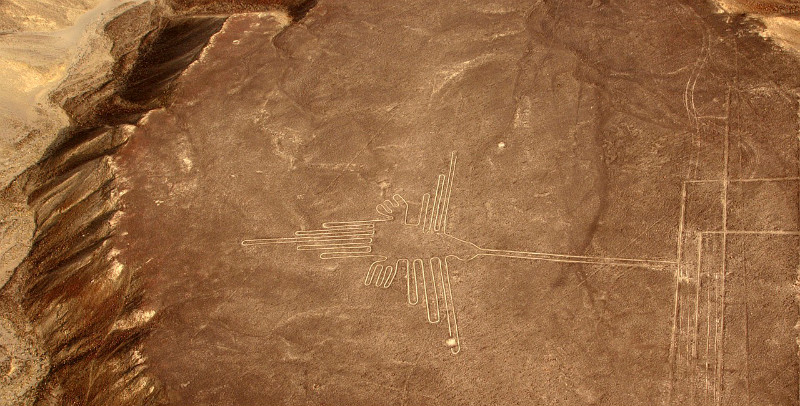 Oasis Huacachina. It is known as the "Oasis of America" and it is just a bit more than an hour from Paracas.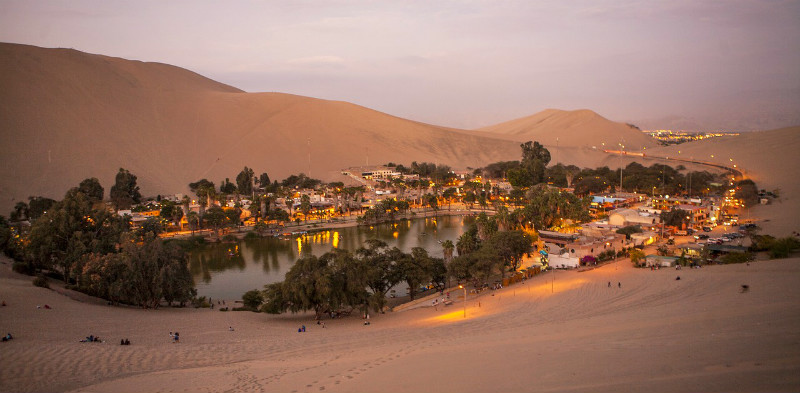 Do a trip to the Islas Ballestas or the Islas Chincha.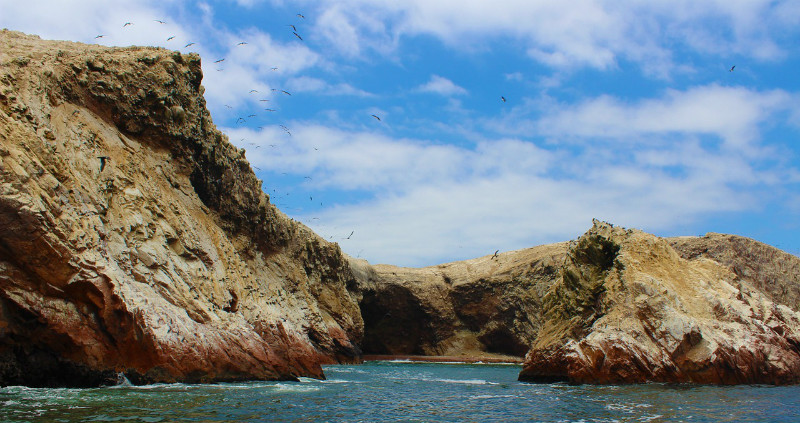 Day 20-21: Lima [1]
We will spend our last day in Lima, the capital city. We will take profit to visit the places that we didn't  have time to see and prepare everything for our return to Spain. On the next day, we will take our flight back home and say goodbye to Perú… 🙁
As I said in my previous post, I haven't planned a trip like this before so maybe this organization may be a bit "utopian" and of course there are things that can change in the last time. But there's always a first start for everything! In my opinion, if you don't have experience in these things it is always better to have part of the trip already planned, for your security and calm. Moreover, if there's something wrong, there will be a way to fix it. And as you gain more experience and looseness with the country and understand how everything work there, then you can let things flow a bit more!
I hope you enjoyed this second part of the Peruvian trip! I'll write a post with the real experience when I come back.
And in case you missed the first part of our trip, take a look at my previous post! 🙂
¿Te ha gustado este post? ¡Compártelo! 🙂