What to see in Oslo and surroundings
Oslo is a small city where everything is within a walking distance. Although you can easily visit the city center in 1 or 2 days, I also recommend having a look at the surroundings to take the most out of your trip. Of course, visiting one place or another will depend on your preferences and the amount of days you are planning to spend there. Here you are a list with the places that you can't miss out!  
CITY CENTER
Places you can visit without public transport
Karl Johans Gate.

It is the main street and the very center of downtown Oslo. It is plenty of restaurants, pubs, discos, shops… everything! The

Nationaltheatret (National Theater)

and the

Universitetsplassen (University Square)

are located in this street

.

 Musical shows are regularly done here so during my stay there 

I attended a 

local black metal show

in a venue called

Last Train

.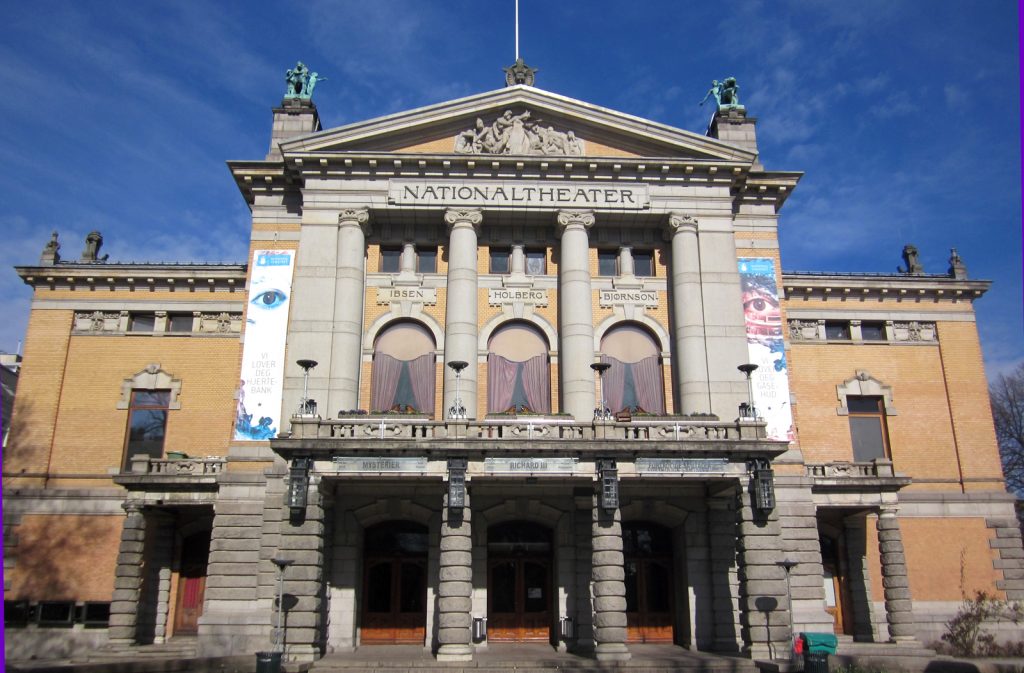 Slottet

and the

Slottsparken

. At the top of Karl Johans Gate there is the Royal Palace, surrounded by a garden. If you're curious about seeing the changing of guards, it starts everyday at 1:30pm.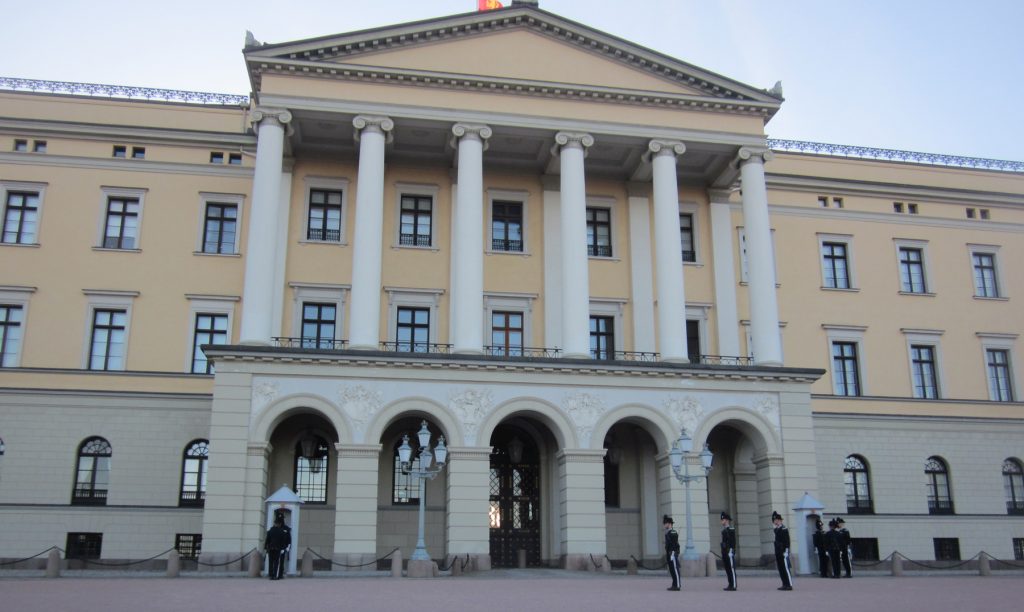 Spikersuppa. It is a

 free ice skating rink in winter and a garden with a fountain in summer. The

Stortinget (Parliament building)

is at the end of this park and it provides with guided tours every Saturday. This is the garden with views to the Nationaltheatret: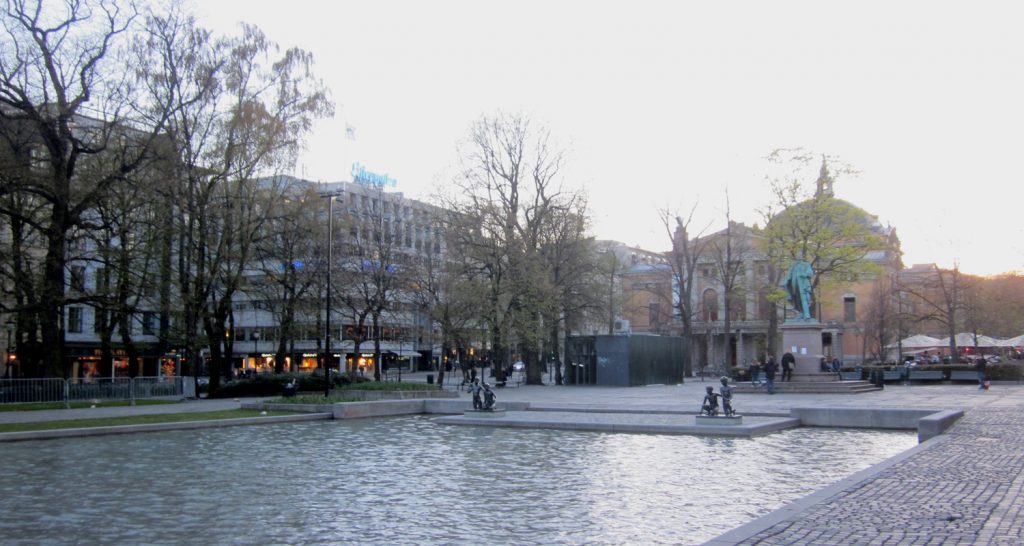 Nasjonalgalleriet (National Gallery). B

ehind Karl Johans Gate there is this museum with famous paintings such as

The Scream

or

Madonna 

by Edvard Munch

.
Oslo Central Station.

Here we can find the famous statue of

The Tiger

 that symbolizes Oslo's nickname: "The city of the tiger". Before arriving to the square, don't forget to visit the

Domkirke

(the Oslo Cathedral), that opens at 10:00am.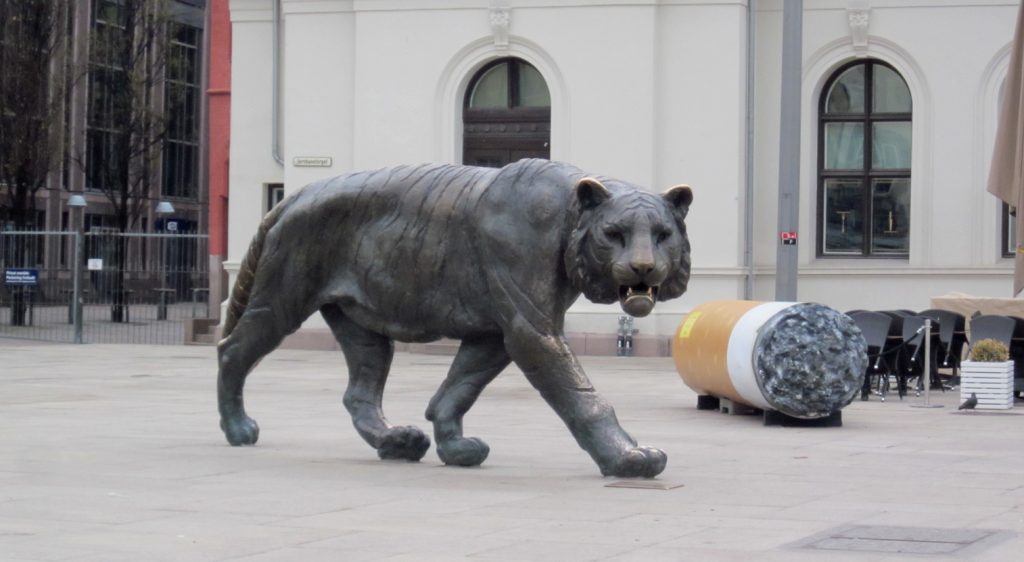 Black Metal Museum.

It is a basement located in the

Neseblod Records

shop, very close to Bussterminalen. It was originally a shop named Helvete that took part in the Norwegian Black Metal scene and where members of bands like Mayhem, Emperor or Burzum met, worked and lived. Question for metalheads: does this picture look familiar to you?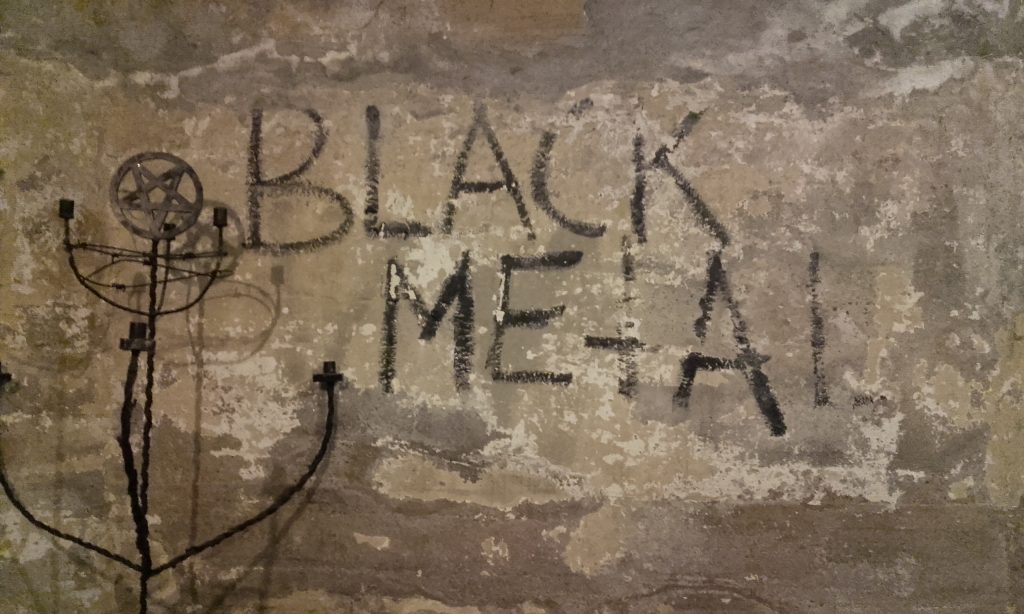 Operahuset.

It is the most important arts center in Norway and is situated in front of the Oslo fjord. You can go to the upper side of the building and take pictures (I forgot to do it…).
Rådhuset.

The Oslo Hall is situated just in front of the boat terminal. On its right we can find the

Nobel Peace Center

and on its left the 

Akershus Festning (in the picture below),

a very well-preserved fortress with a castle and nice views of the port.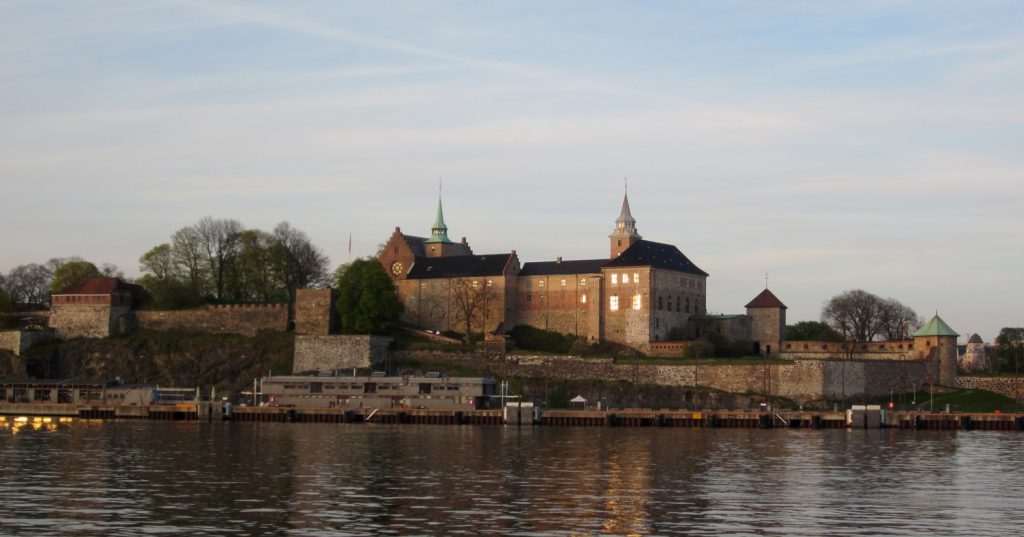 Oslo fjord. The ferry takes you to the islands in the Oslo fjord, which really worth a visit. I went to Lindøya

, which was plenty of colorful summer cottages; and Hovedøya

, the biggest and closest island with beautiful forests, beaches… and also cannons and the ruins of a Cistercian monastery.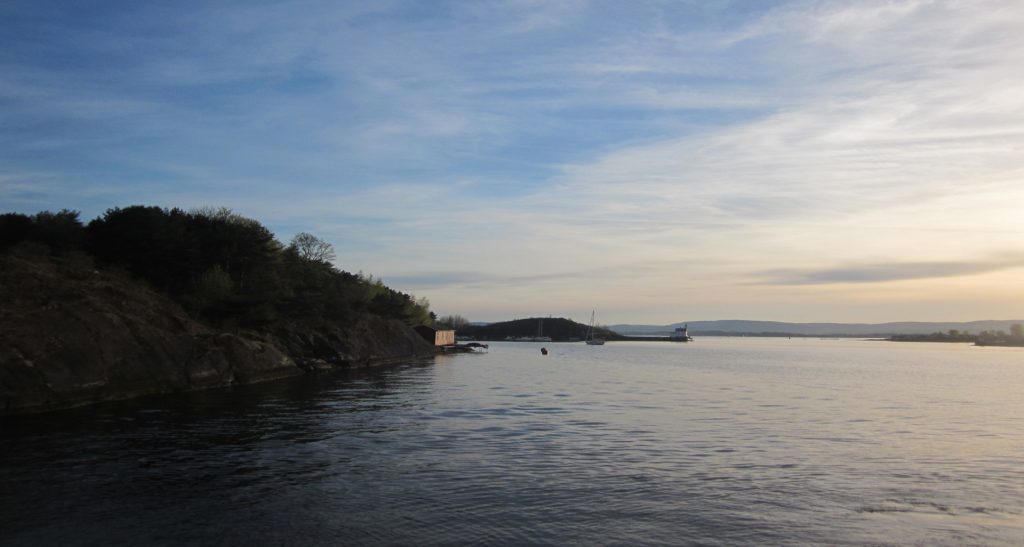 SURROUNDINGS
Just a few stations by public transport 
Bygdøy. T

his peninsula is known by its museums: the

Fram Museum

(about Norwegian polar expeditions), the

Viking Ship Museum

(Viking ships and finds from tombs), the

Kon-Tiki Museum

(ships and objects from expeditions) and the

Norsk Folkemuseum

(Norwegian farmsteads). You can arrive by ferry or by bus.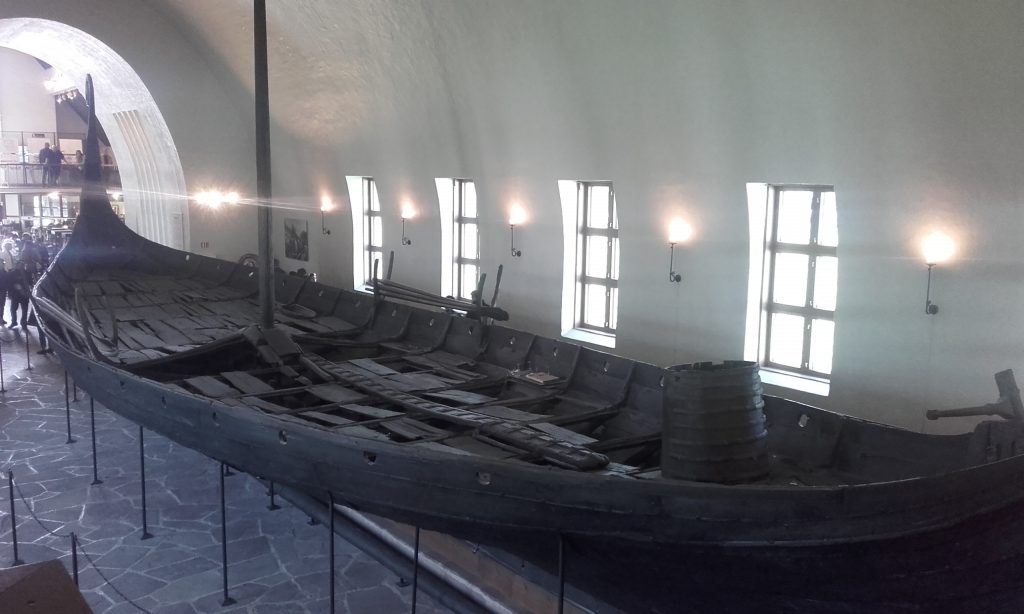 Vigelandsparken.

 It is the world's largest sculpture park made by Gustav Vigeland and it has more than 200 sculptures. Bus line 30 takes you to this impressive and rare place.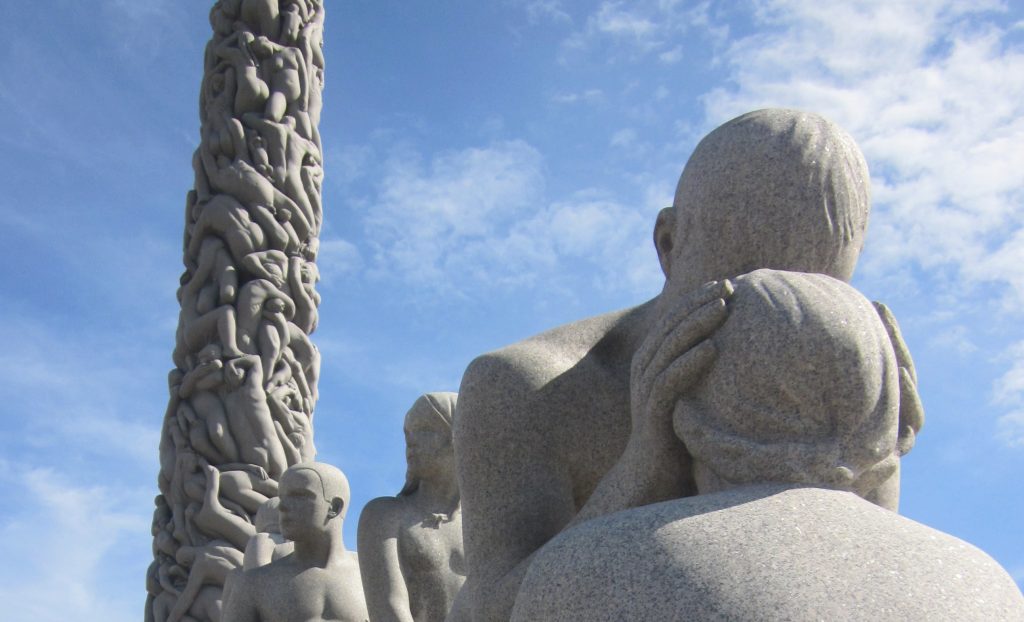 Holmenkollen (Ski Museum and Tower).

 It has a museum about Norwegian polar expeditions artifacts and an observation deck on the top where you can see panoramic views of Oslo

.

There is also an activity of a Ski Simulator

. In order to arrive here you need to take the metro line 1 to Holmenkollen.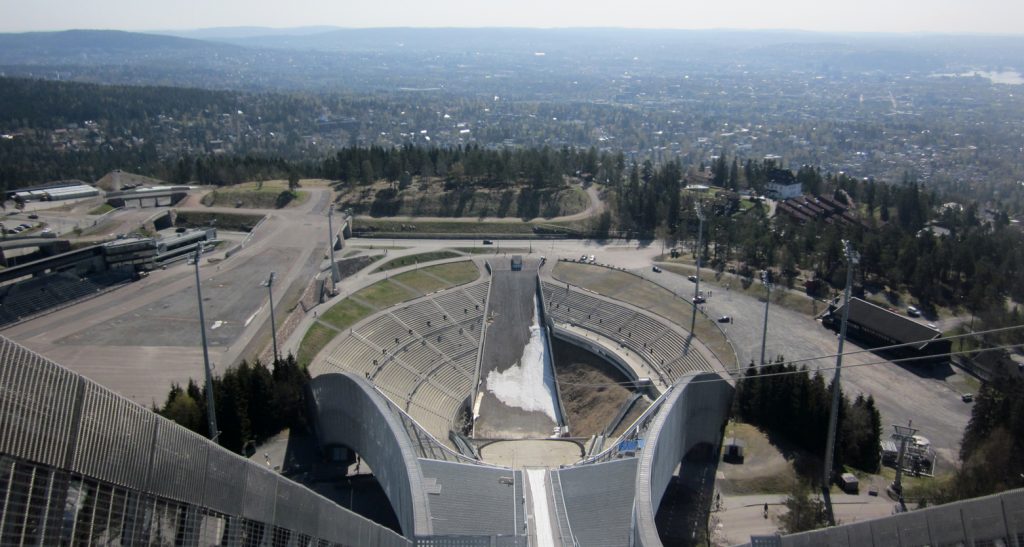 Sognsvann lake. A

 beautiful place with plenty of nature where you can find people and families doing sports, reading or relaxing. It doesn't take more than 20 minutes by metro (line 5) and it is a perfect place to escape from the noise and rhythm of the center.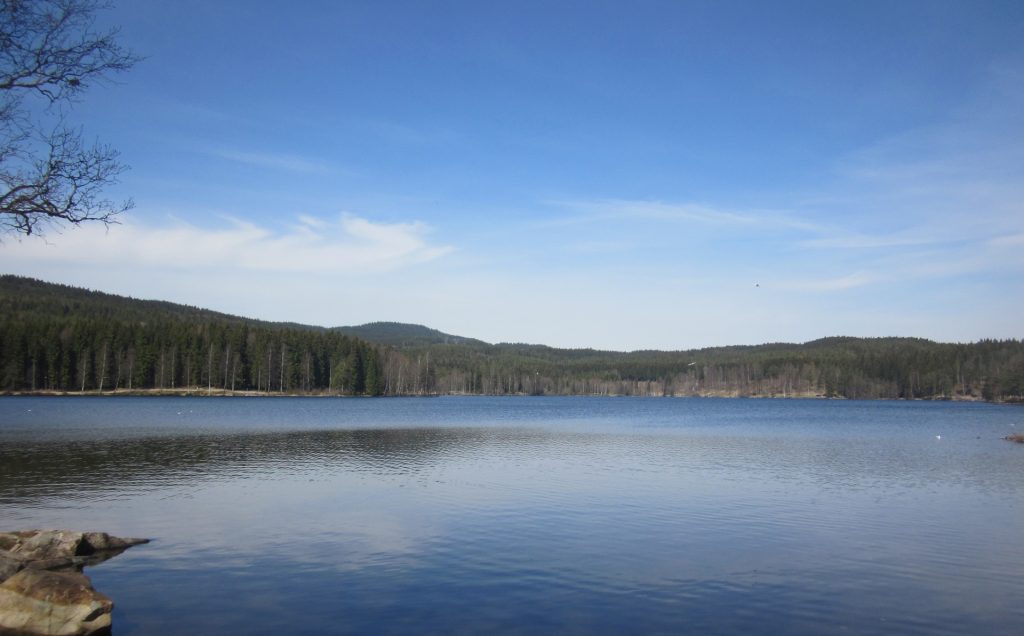 BONUS! CITIES NEAR OSLO
A perfect plan if you're planning to stay more than 2 days
Drøbak. It is a small cozy town in the Oslo fjord which is less than 45 minutes by bus. It is said to be the summer city of Santa Claus and you can find his post office and Christmas shop. There is also a ferry that takes you to the Oscarsborg Festning

. This fortress is

best known for the sinking of a German ship during World War II and t

here is a museum inside

that you can visit with no charge.
Gothenburg (Sweden). The Swedish city is less than 4 hours from Oslo and you can arrive there by bus or train (there are a few ones each day, just make sure there are available seats!).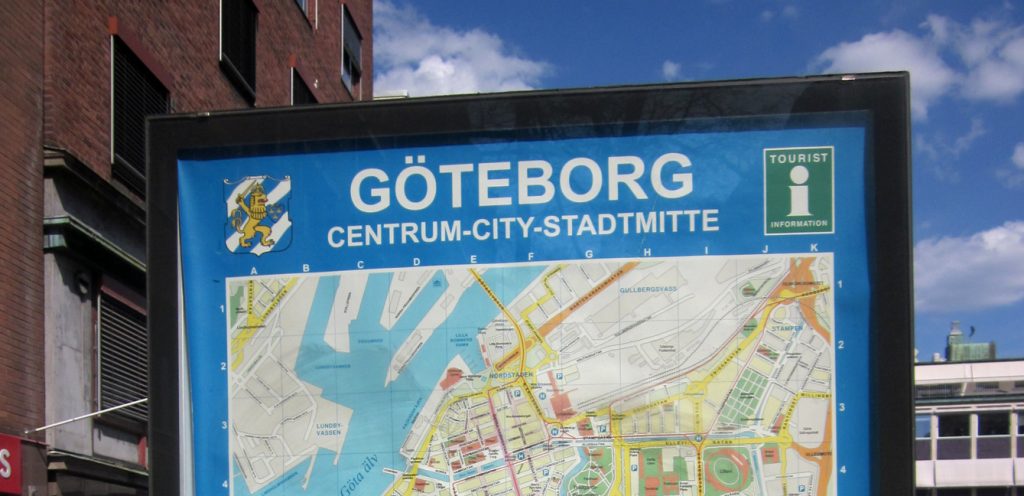 And you? Which other places have you visited? Share your suggestions in the comments box below 🙂
¿Te ha gustado este post? ¡Compártelo! 🙂